Customer Base
In our 40 years, Burbank Plating Service has provided quality plating services for hundreds of customers in many industries including: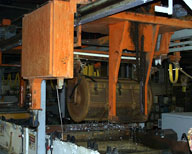 Automotive OEM
Automotive Aftermarket
Aerospace
Specialty and Commercial Fasteners
Manufacturers
Distributors
Now that automotive manufacturers have picked up the quest for the highest quality products, BPS has caught the attention of the big three American automobile manufacturers. BPS is approved for all of their processes by GENERAL MOTORS, DAIMLER-CHRYSLER, FORD, TOYOTA and NISSAN. Because of Automotive's search for a Cadmium replacement, BPS is now providing them with Tin-Zinc plating which outperforms Cadmium in accelerated corrosion tests.